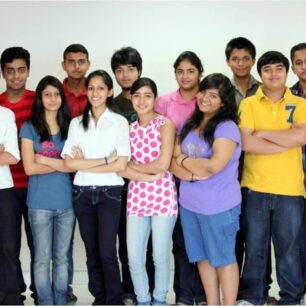 Class 10 Tuition Classes in Gurgaon
Subjects- Maths, Science, English and SST Class X is proposed as the very first time when a child appears for the board exams and certainly gets an official consideration of being literate. Many prestigious colleges and universities assign extra points to class 10th marks while granting admission to students. Hence, a good score in class 10 board exams can actually acts as a career shaper in a students life. It is considered to be one of the most crucial years of schooling..at this stage the child needs to know about his/her interest areas in order to pursue the dream career. A well planned study is required to achieve all the respective goals. We believe in improving the learning experience by bringing up modern and fun ways of learning. Our subject experts helps each and every child to excel in the board exams by maintaining a regular check on students performance through various chapter end tests and worksheets.
CBSE
Integrated
Correspondence
Crash Course
Test Series
CBSE
We prepare students thoroughly for CBSE curriculum from classes IX-XII catering all the major subjects. Under this course the entire CBSE syllabus is being taught according to the latest  CBSE pattern.
With the help of hybrid (offline + online) forward teaching classes, students are made to learn in a better way.
Subject offered – Maths, science, English & SST
Time Table – 3 days in a week 
Mode of Teaching – online + offline 
Key focus –
 Every school test is important
Must do assignment and test of every chapter
Progressively designed tests and assignment
Individual extra class and doubt clearing
Exclusive to latest CBSE pattern.
Regulat update – student-parent-teacher portal
Integrated
Correspondence
Crash Course
Test Series
Contact us
Get in touch for any kind of help and informations
Address:
Unit 9/10 ,2 nd floor B block market, South City II, Gurugram, Haryana 122018
Call for help:
+918826121999
+918826131999
+919718512151
Mail us for information
knowus@guidesclasses.com
Contact Us for Free Guidance