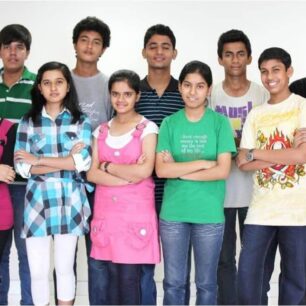 Class 9 Tuition Classes in Gurgaon
Subjects- Maths, Science, English and SST To achieve a particular aim, it is extremely important that the child acquire adequate skills and knowledge of subjects in class 9, which they intend to continue in Class 10. Class 9 serves as the basis of knowledge for the board class and hence should be given equal importance. Class 9 is one step ahead of Class 8 in number but a vast change is syllabus and material content makes it little bit difficult for students. We at guides understand this and helps the student to shape for better future with expert guidance and assistance.
CBSE
Integrated
Correspondence
CBSE
We prepare students thoroughly for CBSE curriculum from classes 9-12 catering all the major subjects. Under this course the entire CBSE syllabus is being taught according to the latest  CBSE pattern.
With the help of hybrid (offline + online) forward teaching classes, students are made to learn in a better way.
Subject offered – Maths, science, English & SST
Time Table – 3 days in a week 
Mode of Teaching – online + offline 
Key focus –
 Every school test is important
Must do assignment and test of every chapter
Progressively designed tests and assignment
Individual extra class and doubt clearing
Exclusive to latest CBSE pattern.
Regulat update – student-parent-teacher portal
Integrated
Correspondence
Contact us
Get in touch for any kind of help and informations
Address:
Unit 9/10 ,2nd floor B block market, South City II, Gurugram, Haryana 122018
Call for help:
+918826121999
+918826131999
+919718512151
Mail us for information
knowus@guidesclasses.com
Contact Us for Free Guidance