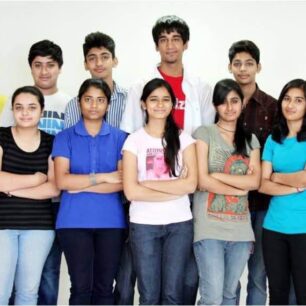 Class 11 Tuition Classes in Gurgaon
Subjects- Physics, Chemistry, Biology, Maths, Accountancy, Economics, Business Studies and Political Science Choose your stream wisely. It will decide your future! Guides helps each and every student to know their strengths and weakness and pursue the following career in accordance. The very first time a detailed study of a subject is experienced in class XI. This class brings as a whole new experience to students in terms of depth and detailed study of subjects. To ensure that students are highly prepared for all coming series of tests, our teachers put on all the efforts and hard work to accomplish great success. Concept building and doubt clearing sessions are considered as the major areas of focus in Class XI, ensuring that all our students are highly prepared to enter the last and the most important academic session of their schooling life's.
CBSE
Integrated
Correspondence
CBSE
We prepare students thoroughly for CBSE curriculum from classes IX-XII catering all the major subjects. Under this course the entire CBSE syllabus is being taught according to the latest  CBSE pattern.
With the help of hybrid (offline + online) forward teaching classes, students are made to learn in a better way.
Subject offered – Physics, chemistry, maths, biology, accountancy, economics, business studies and political science
Time Table – 2 days in a week 
Mode of Teaching – online + offline 
Key focus –
Every school test is important
Must do assignment and test of every chapter
Progressively designed tests and assignment
Individual extra class and doubt clearing
Exclusive to latest CBSE pattern.
Regular update – student-parent-teacher portal
Integrated
Correspondence
Contact us
Get in touch for any kind of help and informations
Address:
Unit 9/10 ,2nd floor B block market, South City II, Gurugram, Haryana 122018
Call for help:
+918826121999
+918826131999
+919718512151
Mail us for information
knowus@guidesclasses.com
Contact Us for Free Guidance