Classroom Teaching
Live Classes by experts as per the lesson plan in both offline and online mode.
Points to Remember
Classroom notes by teacher, supported by important points to remember makes the concepts stronger.

Class Exercise Sheet
practicing CBSE and Integrated questions with the experts with 40% real time questions.

Home Exercise Sheet
Comprehensive set of questions to be done and submitted within the due dates. Graded by teachers and by technology.

We Motivate
We are delivering a system that keeps the student encouraged and motivated to perform.

Doubt Clearing Sessions
The doubts from the exercise sheet and from the chapter are taken before we move for assessment.

Assessment System
We follow a set based approach and students perform assessment of chapters. sets and full syllabus.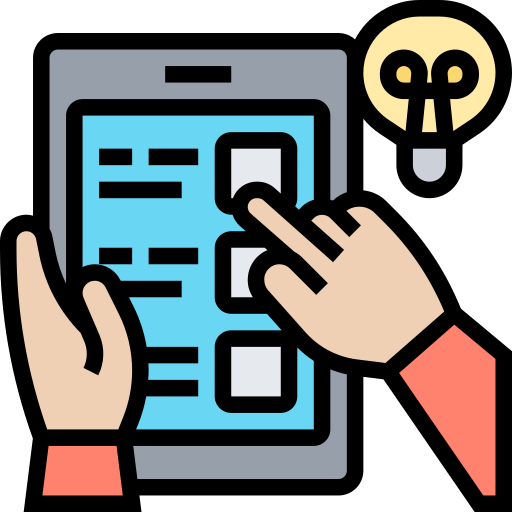 Assessment Evaluation
The assessments marked by teachers and by technology are used to generate a detailed assessment report.

Solution Sheets
75%-100% of the solutions of exercise shoots and assessments to be provided on submission.

Parent Support System
We keep the guardian informed about the performance and share the detailed reports along with Interactions
See our courses
Our Courses
CBSE Course
We prepare students thoroughly for CBSE curriculum from classes IX-XII catering all the major subjects.
Integrated Course
Integrated course is a special course designed as per the requirement of students aspiring to write competitive exams. Integrated course consists of (CBSE + JEE/NEET).
Super English Course
Our English courses get your child ready for the next stage – whether it's moving up a school year, starting secondary school, or into their bright future.
Technology Course
e mentor the young learners to thrive in this new world- with the education that equips them with future skills and raises awareness to become the architect of their life...
Best Tuition Classes in Gurgaon
Rising Stars
See our rising stars who have scored more than A+ Grade in CBSE Boards
Our goal is to make our students "FUTURE READY" so that their performance reaches their potential and that is where our focus of result orientation begins. That Why Guides Classes are Best Tuition Classes in Gurgaon.
Contact us
Get in touch for any kind of help and informations
Address:
Unit 9/10 ,2nd floor B block market, South City II, Gurugram, Haryana 122018
Call for help:
+918826121999
+918826131999
+919718512151
Mail us for information
knowus@guidesclasses.com
Contact Us for Free Guidance
Want to know more about us?
Just download brochure...